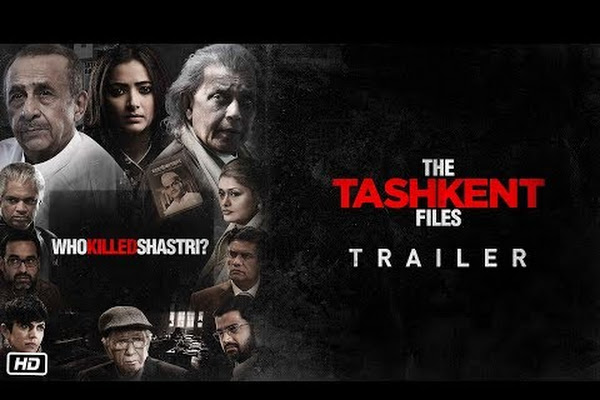 Director Vivek Agnihotri's upcoming film, 'The Tashkent Files' is about the shocking death of the former Prime Minister, Lal Bahadur Shastri within a few hours of signing the Tashkent agreement. "On January 10, 1966, Shastri had signed the Tashkent Agreement and hours later he died. A death mystery unsolved to date. Was it a heart attack or poison? The truth of the biggest coverup has been denied to his family and us," he told PTI.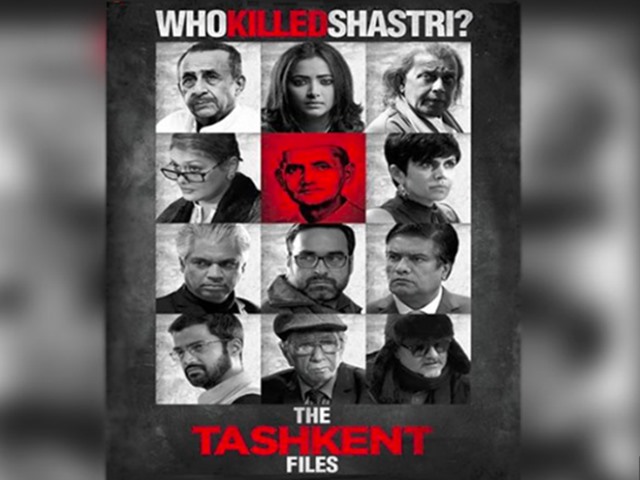 Agnihotri's story bears the promise of being a scintillating one and has created the eagerness about how the movie would pan out. The trailer have been released with Naseeruddin Shah as PKR Natrajan, Pankaj Tripathi as Gangaram Jha, Pallavi Joshi as Aiysha Ali Shah, Mithun Chakraborty as Shyam Sundar Tripathi, Shweta Basu Prasad as Raagini Phule, Vinay Pathak, Mandira Bedi, Ankur Rathee and Prakash Belawadi.
The trailer of The Tashkent Files starts off with a few glimpses of the former Prime Minister Lal Bahadur Shastri's visit to Tashkent. He had met with the then Pakistan President and signed the war treaty. In a few hours he expired under mysterious circumstances. There are many questions that have arisen due to his death- nobody knows what exactly happened- whether it was a natural death or someone had poisoned him to death, Was it a heart attack or was it a murder sponsored by the State? Why was no post-mortem done on his body? Who gave him milk in a thermos flask on the day he died? Was he poisoned? How and why is Is Lal Bahadur Shastri's death case, India's biggest cover-up? Was Shastri going to return to India with the news of Netaji Subhash Chandra Bose being alive? Why wasn't the demand for a judicial enquiry on Shastri's death ever met with?
These are just a few questions that will surely arise in the minds of the viewers. At one point, Shweta Basu Prasad says that the purpose of the committee was not to find the truth, but to create a lie. At another point, Mithun Chakraborty seems to be resonating the same thought when he says, "Log sach nahi, sach ki kahaani sun na pasand karte hain (Not the truth, people want to know the story of the truth)."
'The Tashkent Files' is the story of the death of revolves around the mysterious circumstances surrounding the death of the late Prime Minister's death, where the reason for his demise till date is unsolved and unknown. 'The Tashkent Files' is slated to release on April 12.