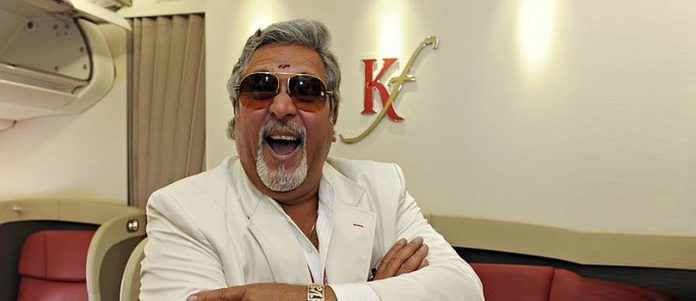 Infamous industrialist Vijay Mallya has posted elaborate reactions post the Jet Airways deal on social media. Mr. Mallya, whose flight to the UK made him the icon for all industrialists who flee India after deceiving banks, remains highly active on social media and has tweeted his elaborate views again.
Mallya has alleged National Democratic Alliance (NDA) government of double standards in terms of dealing with debt-ridden carriers. Vijay Mallya expressed to disappointment that his Kingfisher Airlines was not given a fair treatment by the bankers which Jet Airways has received.
Mallya also pointed out that he had invested his liquid assets before the Karnataka High Court in order to pay off his lenders, the public sector bank and other creditors.
He also tweeted "Why do the Banks not take my money? It will help them to save Jet Airways if nothing else".
Vijay Mallya owes the banks over Rs. 9.000 crore along with interest, while Jet Airways' debts was tad lesser at Rs. 8000 crore. Mr. Mallya – the liquir baron and owner of the Kingfisher Airlines always claimed that he has offered way more than his debts to the banks in terms of assets to pay off the dues.
The State Bank of India led consortium of 17 banks had sanctioned loans of Rs. 5,500 crore more than a decade ago to Vijay Mallya for his now non-operational Kingfisher Airlines. Mallya also tweeted claiming that he had invested more than Rs. 4,000 crore to save the Kingfisher Airlines and its employees, but his efforts were not recognized and he was only slammed. The same PSU banks which helped the Jet Airways pitilessly caused the death of "India's finest airline" (his Kingfisher Airlines) with the best employees and connectivity. And this he calls the "Double standards under NDA".
He also accused BJP and asks why the government under PM Narendra Modi is not asking the banks to accept the money that he has offered.
Vijay Mallya fled from India in March, 2016 and has been living in London ever since. Back in May 2018, he lost the lawsuit filed by 13 Indian banks in the UK High Court who are seeking to collect over $1.55 billion from him.