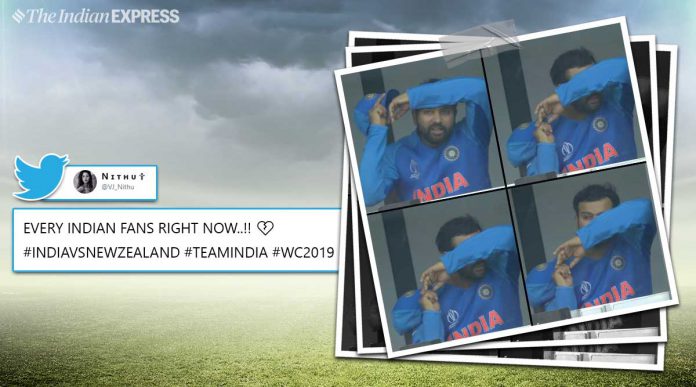 Team India has been flung out of the 2019 ICC Cricket World Cup after a bitter loss against the underdogs New Zealand in the semi finals. The match that started with a promising note for India turned against the country on day two after the rains stopped the match on 9th July. New Zealand had a strong grip on the Indian batsmen since the beginning that they never let loose, resulting in a bitter loss of India by 18 runs on 10th July.

Despite the very early departure of the opening batsmen and the Indian team captain Virat Kohli, the Men in Blue did give a tough fight to New Zealand, as they chased the 240 target in Manchester. With early loss of wickets and the steady fall of wickets, even the very mediocre target of 240 runs seemed to be humongous to achieve. The Indian team just had a brief phase of hope with the very interesting partnership of Jadeja and Dhoni, the end of which also ended all hopes for India in the match.

The Indian cricketer, who is being praised the most despite the disappointing loss, is Ravindra Jadeja. Others who fought tough in the dire situation are the all-time favourite MS Dhoni, Rishabh Pant and Hardik Pandya.

India lost 3 wickets for just 6 runs and that had sort of marked the end of team India's run in the ICC World Cup 2019. Later, the loss of almost back to back wickets of Jadeja and Dhoni put the final nail in the coffin of Team Blue in this world cup. Instead of bleeding Blue, India fans were literally in tears and distress. The India fans took to the social media and flooded the platforms with innumerable memes to express their disappointment.
Here is a look to what the heart-broken India cricket fans had to say/express on social media: