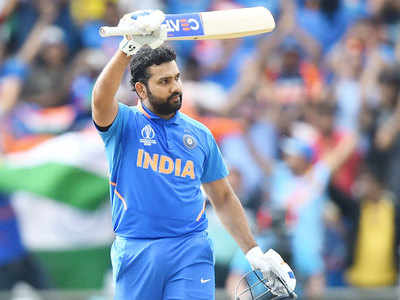 While there are lots of rumours about a rift between Indian men's cricket team's captain Virat Kohli and vice captain Rohit Sharma, the team departed for a month-long tour of the United States and the Caribbean on 29th July.
Soon after the Indian men's cricket team left for the US, Rohit Sharma twitted "I don't just walk out for my Team. I walk out for my country." The rumour mills about a rift between Kohli Sharma have been churning since India's World Cup 2019 campaign ended.
In a press conference ahead of the West Indies tour, Virat Kohli rubbished all the rift rumours by saying that all such reports are 'ridiculous' and 'disrespectful'.
While addressing the media on Monday Kohli said that such ridiculous news is really sad and people are creating lies in their head and making them seem to be the truth.
The Indian men's cricket team's head coach Ravi Shastri also said that the Indian team shares a healthy relation and that the rumours about differences among Virat and Rohit are 'nonsense' and nothing else.
Ravi Shastri said that the way the Indian team plays, no individual is larger than the game. Not him not Virat Kohli and no one else in the team. They play hard in the interest of the whole team. One cannot have the kind of consistency across all the formats, if he has rifts or differences. He added by saying that he has a part of the dressing room and such nonsense doesn't exist there.
The series India Vs West Indies series starts from 3rd August. This will be India's first cricket tournament since the depressing exit from the World Cup 2019 semi finals after losing against New Zealand.
The 2-match Test tournament against West Indies will also be part of the inaugural edition of World Test Championship and it will also offer 120 WTC points for both the teams.
Indian men's cricket team captain Virat Kohli negated all rift rumours between him and vice captain Rohit Sharma. Rohit Sharma took to Twitter.