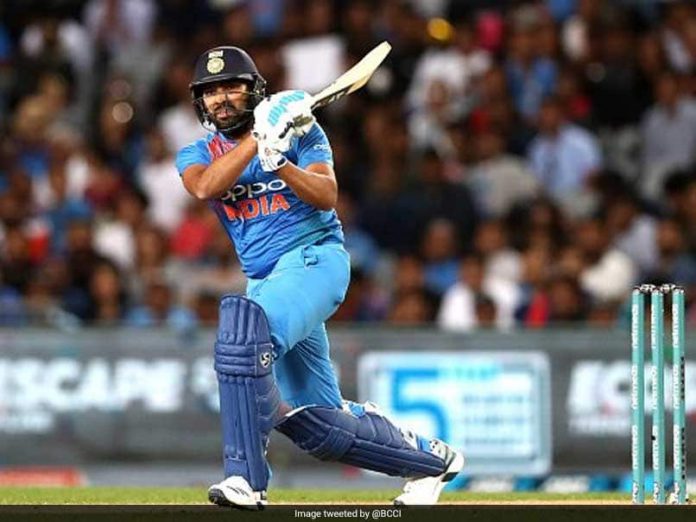 Rohit Sharma set a new record for the highest number of sixes in T20Is, moving ahead of Chris Gayle. He had needed just four sixes to cross Chris Gayle's record and set the new record for maximum sixes in T20 international cricket. To top it all India won the first set of T20 match series by 4 wickets.
It was a new world record for Rohit Sharma, the India vice-captain. It is a great feat indeed when he put the legend, Chris Gayle behind. For Rohit Sharma, it was his 106th sixer in T20I cricket. Now he tops the list with Brendon McCullum (91), Colin Munro (92) and Martin Guptill (103).
Our cricket vice-captain reached the milestone in the 11th over after hitting Sunil Narine's ball for his second sixer in the match. He had already hit two sixes during the first match that was held on Saturday.
Trivia
Rohit has now become the highest hitter of sixes for India in one day internationals after he scored a whooping 232 runs, last year. Now he is in the 4th position in the list of players in the 50 over format.
Rohit has been in top form as a batsman and 2019 has been especially good for him. His form reflected with the bat this year and he was the highest run-scorer in last month's Cricket World Cup 2019 with 648 runs from 10 matches.
There are rumours of dissent between the captain, Virat Kohli and vice-captain, Virat Kohli after the defeat in the World Cup 2019. But Rohit Sharma remained unfazed by all such news that are going round in the cricket arena.