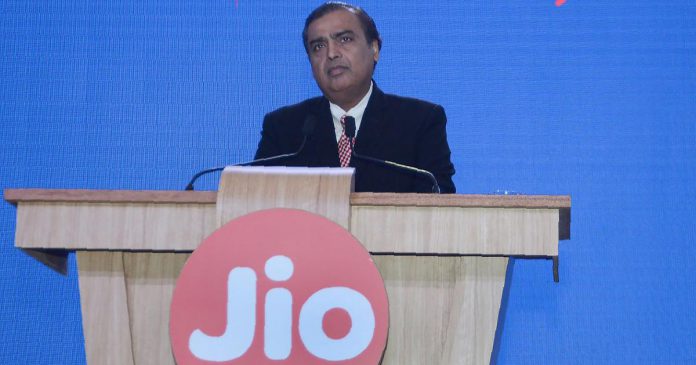 The central government of India continues to plan rapid development as well as make way for increased private investments as part of its plans to offer many benefits on the rough but beautiful mountainous Ladakh, which is one of the two latest formed union territories of India, as a result of the historic move of scrapping off Article 370.
Now, Reliance Industries which is one of the largest firms in India has revealed its interests and fast forward plans in several sectors ranging from petroleum to groceries in Ladakh, which is very popular among tourists from home and offshore.
Reliance Industries Ltd's Chairman Mr. Mukesh Ambani said on Monday that the company will create a "special task force" for the two new Union Territories – Jammu and Kashmir and Ladakh.
During the company's 42nd annual general meeting in Mumbai, Mr. Ambani stated to the media that the company stands committed to support the people of Jammu and Kashmir and Ladakh in all developmental requirements. He added by saying that Reliance will create a special task force and there's a lot of announcements that are planned for Jammu and Kashmir and Ladakh in the company's developmental initiatives in the coming months' time.
Mr. Ambani further added by saying that the philanthropic work of Reliance Foundation, which is one of the top spenders on corporate social responsibility, has already reached more than 80 lakh people across 19,000 villages in India.
As per the reports, Mr. Ambani said that "ast year, our foundation provided relief and rehabilitation to people impacted by natural calamities in Kerala, Andhra Pradesh and Odisha. As we speak, our teams are involved in relief and rehabilitation efforts in Maharashtra, Karnataka and Kerala".
On August 5, when the Indian government scrapped special status from Jammu and Kashmir, Prime Minister Narendra Modi said that this decision will be bringing distictive development to Ladakh and help improve the lives of the people there.
Article 370 which gave rights to Jammu and Kashmir to have its own constitution and restricted the centre's powers on any deciding matters other than the three sectors of defence, communications and external affairs was revoked to realign and integrate the state into the rest of the country as two separate Union Territories – J&K and Ladakh.
While the terror stricken Jammu and Kashmir is still reeling in deep resentment over the removal of Article 370, Ladakh's only MP and BJP leader Jamyang Tsering Namgyal in parliament praised this historic move and said "If Ladakh is today underdeveloped, then Article 370 and Congress party are responsible for it".
The Union territory of Ladakh is now expecting the central government to take up its overall development seriously and set up better healthcare and educational institutes.
Mr. Ambani's comments on the company plans on Ladakh and Jammu and Kashmir were made when he was addressing stakeholders of Reliance Industries and also announced a 20 percent share to Saudi Aramco in one of its largest biggest foreign investments in India.
He said that this is "the biggest foreign investment in the history of Reliance. It is also amongst the largest foreign investments ever in India." This deal valued Reliance Industries at a whopping $75 billion, including debts, Mr. Ambani revealed.
Saudi Aramco is the world's largest oil (fuel) producer and has been negotiating with Reliance Industries on the stake sale in order to execute its strategy of to securing new markets for its crude.
Reliance Industries has big plans for various sectors in the new Union Territories – Ladakh and Jammu and Kashmir, as part of its development plans for the regions.