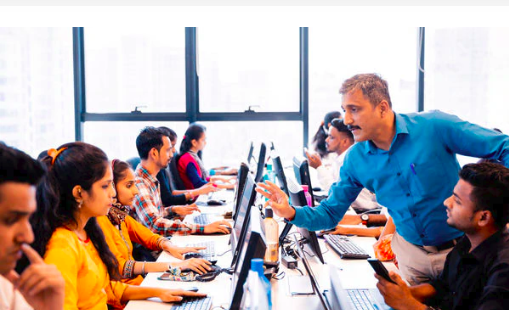 If you have an MBA degree in marketing, you might have a brighter prospect than an IT engineer in getting a job
Here is a list of top 10 most in-demand jobs in India
"Sales and marketing job holds a lot of responsibility which includes maintaining or building an image of a company which requires both the technical and soft skills. Each company has product and services to provide to the customers and if there is stability and growth in the company eventually leads to profit which calls for the demand of the sales jobs more in compare to IT jobs," Sandeep Gulati, Managing Director of ManpowerGroup India
Typically, the demand is for frontline sales and digital marketing profiles. Sales profile demands are restricted to being presentable and good in their communication skills in order to be able to sell the product and demand for marketing professionals are increasingly tilting towards analytical mindset amongst other traits, Gulati said.
The top 10 in-demand jobs reported by Indian companies to be hard to find:
1) Sales and marketing representatives and managers
2) IT personnel (cybersecurity experts, network administrators, technical support)
3) Engineers (chemical, electrical, civil, mechanical)
4) Accounting & finance (certified accountants, auditors, financial analysts)
5) Healthcare professionals (doctors, nurses, other non-nursing health professionals)
6) Teachers
7) Skilled trades (electricians, welders, mechanics)
8) Management executives (department leaders, function heads)
9) Professionals (non-IT project managers, researchers, lawyers, procurement)
10) Restaurants & hotel staff
However, the market demand might not be a generic reflection of salaries which vary on various aspects like roles and responsibilities, number of projects, skill sets, geography, performance etc. "In the current digital age, companies are looking for extraordinary skill sets and that cannot be just earned by a university degree but by relying on continual skills development (based on the demand of the job role) as even the most traditional roles are augmented with new technology," Gulati said.