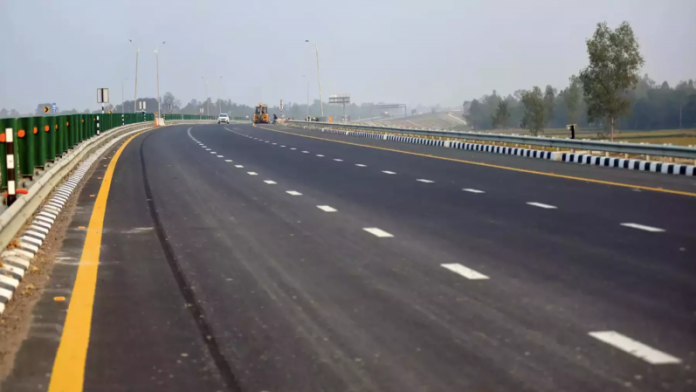 The Purvanchal Expressway in North India will be inaugurated today by Prime Minister Narendra Modi. The Indian Air Force's C-130J Super Hercules cargo plane will land PM Modi on the Purvanchal Expressway. Additionally, Chief Minister Yogi Adityanath is expected to attend. Lucknow, Amethi, and Ghazipur are among the nine districts that the highway will pass through. Link highways would also connect Varanasi, Ayodhya, Gorakhpur, and Allahabad to the main highway system.
At 340.824 kilometres in length, the Purvanchal Highway is a completely access-controlled six-lane expressway that may be expanded to eight lanes.
Located near the present Lucknow-Sultanpur Road (NH-731), Chandsarai hamlet is the starting point of the Purvanchal Expressway, which has been built at a cost of around 22,500 crores. Ghazipur district, 18 kilometres from the UP-Bihar border, is the final destination of this route.
Located in the eastern part of Uttar Pradesh, Azamgarh serves as a gateway to Lucknow. Through the Agra-Lucknow and Yamuna Expressways, Lucknow and the rest of the state's eastern portion will be better linked, as well as the capital city itself.
Lucknow, Barabanki, Amethi, Sultanpur, Ayodhya, Ambedkar Nagar, Azamgarh, Mau, and Ghazipur are all included in this greenfield expressway. Uttar Pradesh's eastern regions are to benefit greatly from the Purvanchal Expressway, according to government officials.
Connected to the defence sector via the Agra and Bundelkhand expressways, this new expressway will feature CNG stations, electric – vehicle recharging stations, and other amenities.
Vehicles may go at 120 kilometres per hour on the expressway, although the speed limit has been set at 100 kilometres per hour.
Vehicles such as police cars and livestock catchers' trucks as well as Sixteen ambulances will be on hand in case of an emergency.
In addition to reducing pollution and saving time, the government claims that the access-controlled road would also reduce the number of accidents.
The expressway is one of a number of future-ready roads that will link the state's many regions. As an example, there's the 96-kilometre, Bundelkhand (296-700-kilometre), Gorakhpur link (92-kilometre), 600-kilometer Ganga expressway, and the 96-kilometre, currently operational Delhi-Meerut Link Expressway (63km).