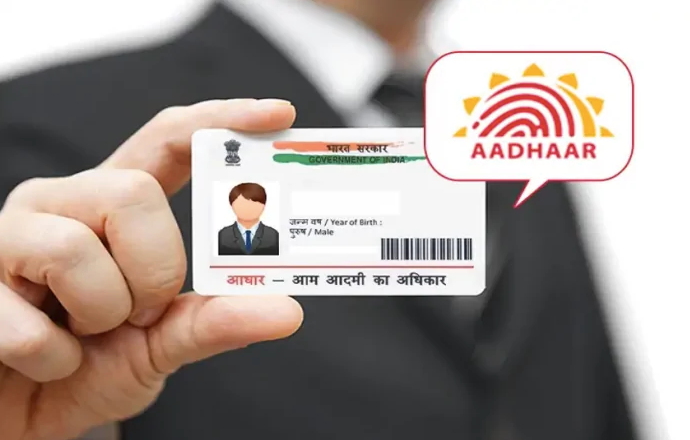 Aadhaar Card Update: Many times people have to face problems due to the old photo on the Aadhar card. In such a situation, if you also want to change the photo of Aadhar card, then here is the easy way.
New Delhi: Aadhaar Card Update: Many types of mimes are made about the picture on the Aadhar card. Actually, the photo of Aadhar card sometimes comes blurry or strange, which makes one laugh even after seeing it. Due to the lack of clear photo on the Aadhar card, many times problems have to be faced.
In such a situation, if you are also not happy with the picture of your Aadhar card, then this news is of great use to you. Now you can easily change your picture (Aadhaar Card photo) in minutes. Let us know its complete process.
How to change your photo on Aadhar card
Many people are upset due to the bad picture of Aadhar card. So now you don't need to worry. You can change your picture on your Aadhar card by following these easy steps. This process is very easy. The most important thing is that you will not need any kind of documents for this. For this, you can get your photo changed by visiting the Aadhaar Enrollment Center
Here is the whole process
For this, first of all, take your Aadhar card and go to Aadhar Enrollment Center. After that you pay the prescribed fee for it. For this entire process, you will also have to fill a form which will be easily accessible on the official website of UIDAI, which issues Aadhaar. Now the departmental staff will click your photo there. Now this new picture of yours will be put on the Aadhar card.
Aadhaar can be converted in regional languages
Now if you want, you can get it made Aadhar card in your regional language also. UIDAI is now also providing the facility to make Aadhar card in regional language. You can make your Aadhar card in English, Assamese, Urdu, Punjabi, Tamil, Telugu, Hindi, Bengali, English, Gujarati, Oriya, Can convert to Kannada, Malayalam and Marathi languages.