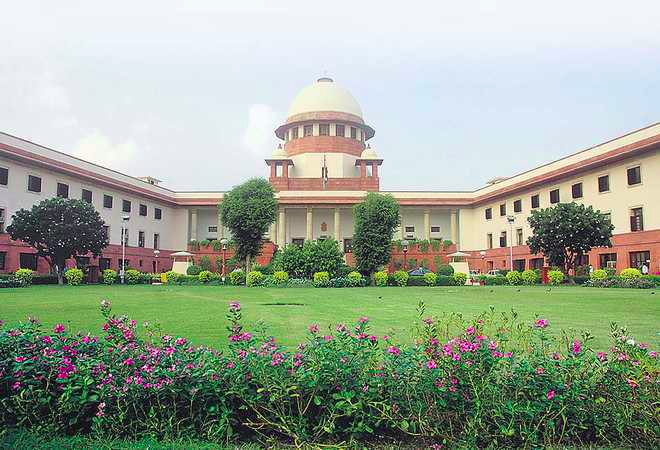 The SC on Wednesday cautioned against indiscriminate use of the Prevention of Money Laundering Act (PMLA), 2002, by the Enforcement Direct, saying it will affect the value of the special law.
"If you indiscriminately start using ED proceedings, then the (PMLA) Act loses its value," a Bench of CJI NV Ramana, Justice AS Bopanna and Justice Hima Kohli said.
The court's comments came during the hearing of a petition by Usha Martin Limited challenging a Jharkhand HC order in a case relating to export of Iron Ore Fines. The company had moved the high court against the summons issued to it in criminal proceedings initiated by a special court dealing with cases under the PMLA.
The ED is "diluting the Act", it said. "Not just this case. If you start using it as weapon against Rs 1,000 (money laundering) case, Rs 100 case, then what will happen.You can't put all people behind bars," it added.
Acting on Usha Martin Ltd petition challenging the HC order, the top court granted protection from coercive action to the appellants and issued notice to the ED.
In another case, it also granted protection to media baron Raghav Bahl from coercive action by the ED in a money laundering case.
Issue voter IDs to sex workers: Court
The SC has directed the Centre, states and UTs to issue ration cards, voter identity cards and Aadhaar numbers to sex workers to enable them to receive benefits of social welfare schemes. tns