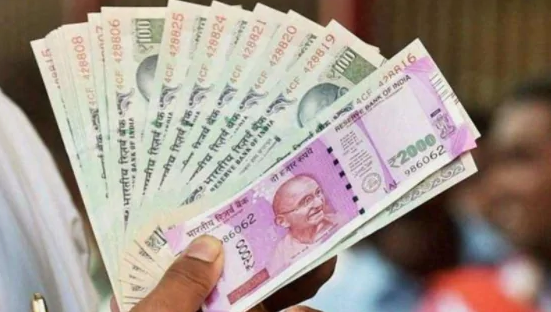 New Delhi: PM Kisan Yojana: When will the 10th installment of PM Kisan Yojana come, this is the biggest question among the farmers. They are eagerly waiting for 2 thousand rupees to come in the account under the Pradhan Mantri Kisan Samman Nidhi Yojana.
Last year on December 25, the money came
On December 25 last year, on the occasion of the birth anniversary of Atal Bihari Vajpayee, money was transferred to the accounts of farmers. In such a situation, it is now being speculated that the Modi government may release the 10th installment of PM Kisan Yojana on December 25 this year as well. That is, after 3 days, farmers can get the Samman Nidhi. However, no official information has come about it yet.
Why 10th installment is not being released
According to media reports, due to non-generation of fund transfer order, 2 thousand rupees of 10th installment are not coming in the account of farmers. Without FTO generated, Samman Nidhi will not be released soon.
FTO means that the verification of the beneficiary's Aadhaar, bank account and other details has been completed by the state government. They've got it right. Now the installment is ready and orders have been given to send it to your account. But now on checking the beneficiary status, RFT is visible there. This means that the states have signed the request for transfer.
Remember that under PM Kisan Yojana, the Modi government transfers 6 thousand rupees annually to the account of farmers. This amount is sent to the farmers' account in three installments of two thousand each.
Let us tell you that e-KYC Aadhaar has been made mandatory for the farmers registered in PM Kisan Yojana by the Modi government. The money of the 10th installment will come in the account of farmers when they do e-KYC.
Easy way of e-KYC
First of all go to the official website of PM Kisan Yojana, pmkisan.gov.in.
You will see an option of Farmers Corner. Click on e-KYC here.
Another page will open in front of you. Complete the process by filling in your information here.
You can also get e-KYC done by visiting the nearest CSC center.