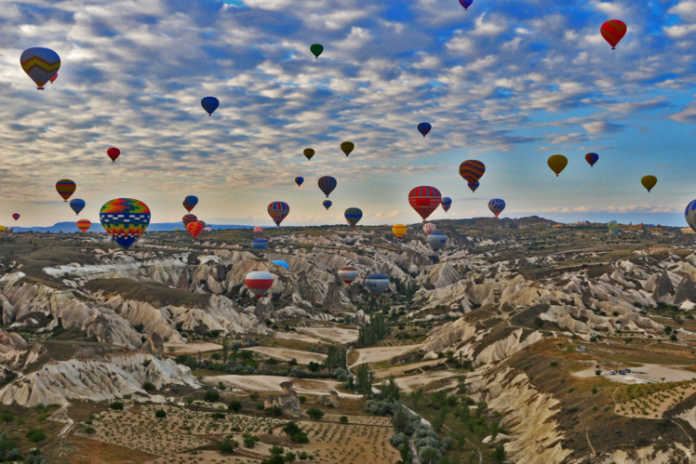 If you are yet to go on your first international trip, we have your back. Here, we bring to you our favourite destinations for first time international travellers. Mark our words, you won't regret.
01. England
England is one of the best options for first time international travellers, as you won't face any hassle due to communication barriers. You can start by exploring the capital of the country, where you can make good use of the London's Underground subway system to easily navigate across the region, and also try your hand at various things when in Britain's capital city.
02. Barcelona
With delightful cuisine, unbelievable architecture, state-of-art museums, and unique shops, this destination will surprise you in many ways. Barcelona, over the years, has made itself one of the most tourist-friendly cities in the world. Also, with bustling shopping districts, convenient transportation, pristine beaches, chic hotels, Barcelona should be a destination topping your list.
04. Japan
Known for being one of the most organised, safest, and cleanest countries in the world, Japan should definitely feature in your wishlist if you are still planning for your first international trip. Famed for its unique culture, mouth-watering food, and high-end technology, a visit to this destination will be a trip to remember!
04. Greece
Greece is a charming destination that has numerous reasons for attracting tourists from across the globe. It's clear-blue skies, white-washed villas and bungalows, old-world charm, and black-pebbled beaches will truly make your first international trip a remarkable one. When here, make sure you enjoy the delectable Mediterranean food, beautiful sunsets and, not to forget, pulsating nightlife.
05. Thailand
It's undoubtedly one of Southeast Asia's most popular destinations, where tourists are drawn to stay long-term. This dreamy beachside paradise has coral reefs and ancient monasteries to boast of, apart from the scenic beauty and their amazing culture. If it's your first international trip to Thailand, make sure you don't miss the floating markets and the lip-smacking delicacies they offer!
06. Singapore
A melting pot of history and culture, this destination celebrates its colourful culture in the most ideal way possible. A visit to this country will be an excellent option for first time international travellers, which offers some of the best travel experiences. With the perfect blend of rich history and new age world, this spot will not disappoint you to say the least.
07. United Arab Emirates
The United Arab Emirates is one of the most sought-after and popular choices among first time international travellers. Dotted with never-ending sand dunes, ancient culture and modern technologies, destinations like Abu Dhabi and Dubai are turning into hotspots for adventure as well as leisure travel.
08. Turkey
It's one of the most budget-friendly destinations to visit from India. As it lies on the border of Europe and Asia, you get to experience the best of both the continents. With amazing geography, rich history and pretty quaint villages, Turkey should be the one of the perfect choices for your first international trip.