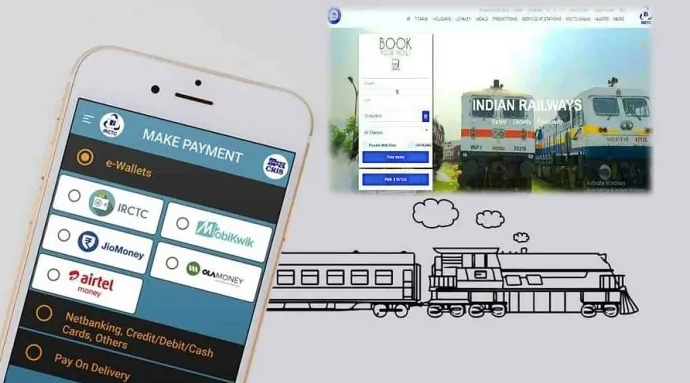 New Delhi: IRCTC Latest News: There is news of work for railway passengers. Indian Railways has started a new facility for the convenience of the passengers. Now passengers will be able to easily buy train tickets through QR code and UPI payment. With this, now it will be easier for the passengers to take tickets. But this facility will be available only at such stations where Automatic Ticket Vending Machine (ATVM) facility is already present.
Actually, Automatic Ticket Vending Machines (ATVMs) are like ATMs. But earlier only local or platform tickets were issued from this. But now the Railways has given such a facility that tickets can also be taken out for long journeys. For this, the Southern Railway is making some improvements.
Railway gave information
According to the information given by www.irctchelp.in , according to the Railways, now with the help of ATVM, platform ticket as well as ticket for travel will be made available. Now passengers will have to scan this QR code for the ticket, and payment can be done through upi. In view of the increasing online services, the Railways has also given this facility to the passengers. You will see the QR code flashing on the machine, after which you will have to scan it. You can pay for train tickets with the help of any UPI app.
Know how the payment will be done
It is worth noting that earlier smart cards were issued by the Railways, which could be used in ATVMs to buy tickets or passes. But now after the new facility introduced by the Railways, passengers will be able to buy train tickets from the UPI app as well. Also, the facility of buying tickets through smartcard will continue as before. That is, just as passengers can pay for smart cards through debit cards or credit cards, in the same way, they will be able to make payments by connecting the UPI platform to the card.