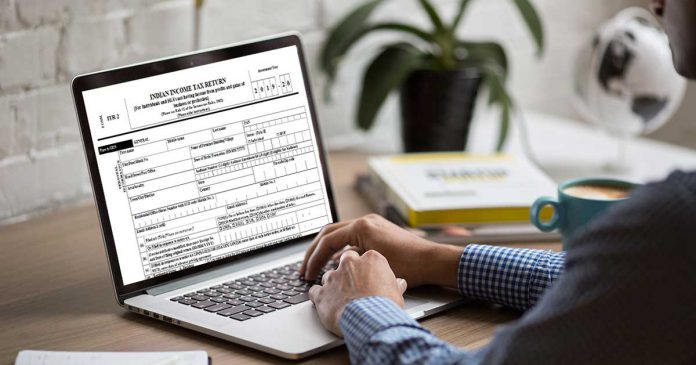 Filing Income tax return is very important. According to section 139(1) of the Income Tax Act, 1961 in the country, individuals whose total income during the previous year exceeds the maximum amount not chargeable to tax, should file their income tax returns (ITR). One can file the returns in two ways – one is the offline way where you visit the office of the Income Tax Department and do it manually, and the other is to file the returns on the internet, called E-filing. However, it is not a tedious task now days as you can file the ITR online. Here, we have brought the step by step guide for filing ITR online.
Log on to IncomeTaxIndiaeFiling.gov.in and get yourself registered on the website.
your user ID is your Permanent Account Number (PAN)
Next step is to view your tax credit statement or Form 26AS. The important thing here is to make sure that the TDS as per your Form 16 must tally with the figures in Form 26AS.
Choose the financial year by clicking on the income tax return forms
Now you need to download the ITR form applicable to you
In this step you open excel utility and fill out the form using the details your Form 16
By clicking the 'calculate tax' tab you can check the tax payable amount
If applicable, pay tax and fill in the challan details
Click the 'validate' tab and confirm all the data provided in the worksheet
Save it on your desktop by generating an XML file
Now you need to go to 'upload return' on the panel on the portal and upload the saved XML file
After that you need to digitally sign the file. Here, if you have your digital signature available select 'Yes' and if not, then press 'No'.
In the next step, the ITR Verification (ITR-V) will be generated that can be downloaded by you as the acknowledgment form
You need to take a printout of the form ITR-V and sign it. Make sure the signing is done in blue ink
In the end, you have to send the form by ordinary or speed post to the Income-Tax Department-CPC , Post Bag No. 1 , Electronic City Post Office, Bangalore, 560 100, Karnataka. Make sure it is sent within 120 days of filing your returns online.
Follow these steps to file your ITR online hassle-free.