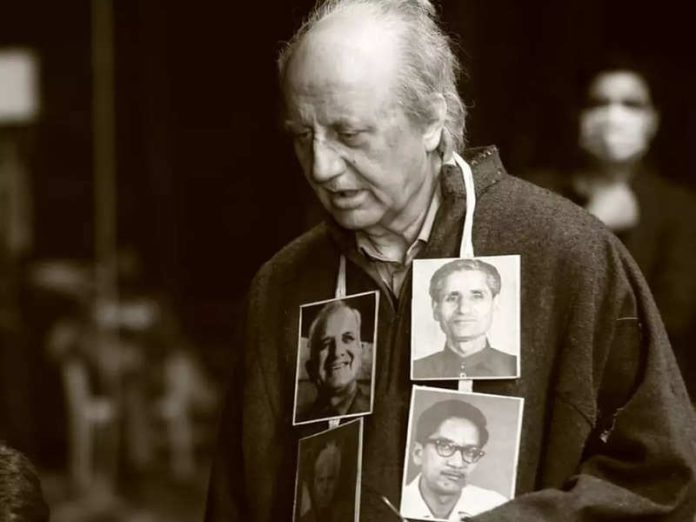 'The Kashmir Files' is enjoying an extraordinary run at the box office. In 11 days, the films raked in over Rs 167 crore and is doing well internationally too. Suggesting that the film's earnings should be donated, an IAS officer from Madya Pradesh, Niyaz Khan, tweeted, "Income of Kashmir Files reached 150 crore. Great. People have given a lot of respect for Kashmiri Brahmins' feelings. I would respect the film producer to transfer all earnings to the Brahmin children's education and construction of homes for them in Kashmir. It will be a great charity."
Director Vivek Agnihotri was quick to react to the same. The filmmaker in turn suggested that they should meet to discuss how the royalty from the books written by Niyaz Khan and his IAS status can be of help. "Sir Niyaz Khaan Sahab, Bhopal aa raha hoon 25th ko (I am coming to Bhopal on 25th). Please give an appointment so we can meet and exchange ideas how we can help and how you can help with the royalty of your books and your power as an IAS officer," Vivek Agnihotri had tweeted.
Recently, the filmmaker had also clarified about the controversy that his film was showcasing fiction. He told PTI, "Some groups have been using Kashmir as a business. Our movie has tried to put an end to this. So, those who benefited from this are trying to create a controversy. But there cannot be any controversy over terrorism.We have tried to show that when militancy enters a community and is given ideological support from a part of the society, it leads to disaster." 'The Kashmir Files' stars Anupam Kher, Mithun Chakraborty, Pallavi Joshi and Darshan Kumar in pivotal roles.